DEPARTMENT OF COMMERCE
The Department of Commerce started functioning in the year 2015. This is the youngest department in the college. The department offers B.Com with Islamic finance as the optional subject. B.Com programme has been in the semester mode from the very beginning. The sanctioned strength of seats is 40.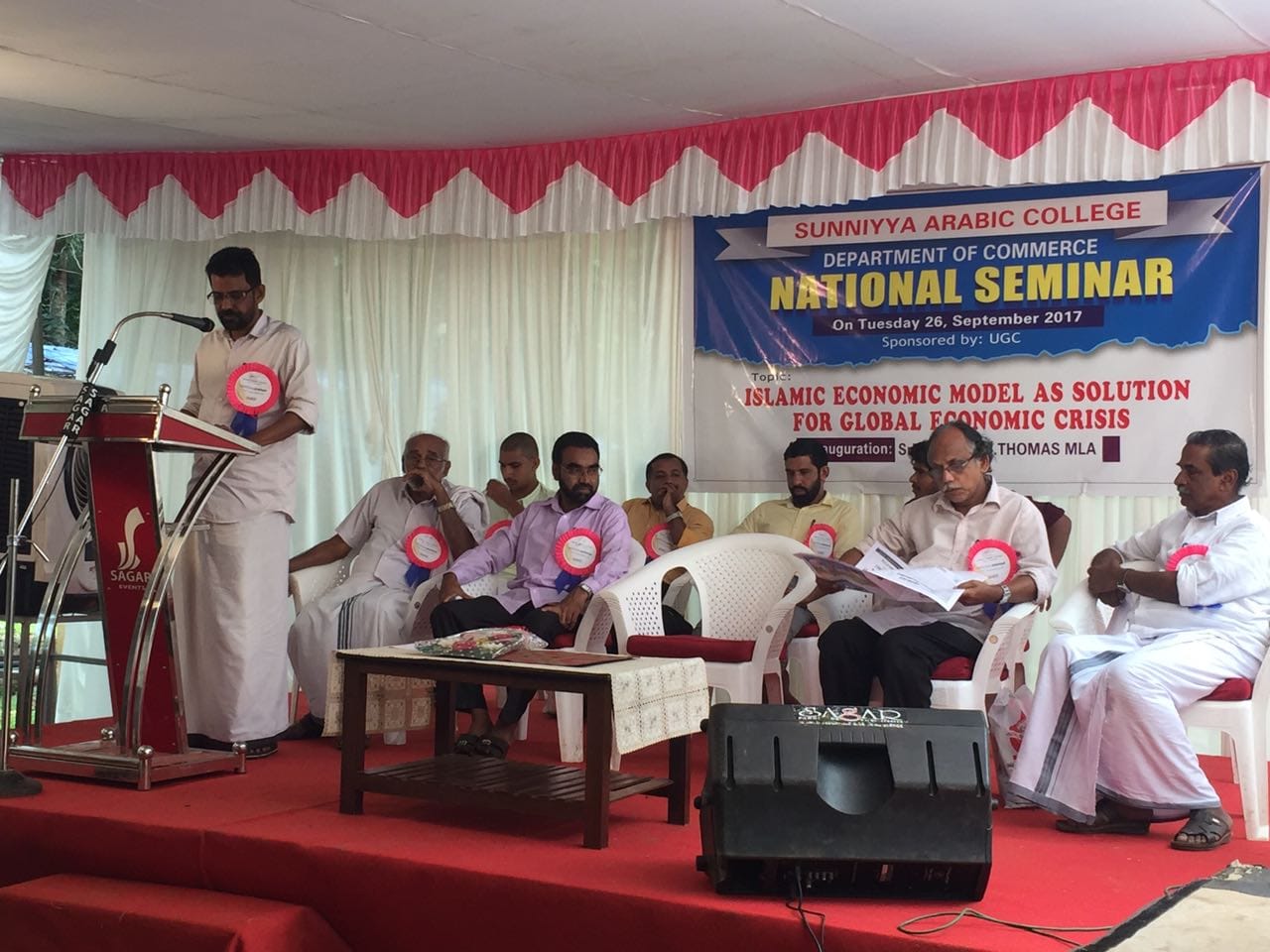 DEPARTMENT ASSOCIATION
The Department has an active commerce association, which keeps on recharging students with lots of activities and programmes including curricular and extracurricular. Every year we celebrate the association programme by inviting a chief guest, which will be a memorable event for the students. The association is functioning under an elected Association Secretary with the guidance of department faculty along with the support of the college union. The club has been successfully conducting debates, quizzes, discussions etc. On 5th September 2019, the students of the Commerce Association celebrated the teachers' day programme by involving teachers in an unforgettable way..
FACILITIES
Classroom, whiteboard, staff room, Projector
HOD's Message
I take this opportunity to welcome you all to be part of B.Com Programme of Sunniyya Arabic College, Chennamangallur. We are aimed to be at the pioneer of learning, teaching and strive hard to promote academic excellence and are committed in creating an ambience of fostering innovation and creativity. As a Head of Department, I provide academic leadership to maintain academic standards. Our student-centric teaching and learning methodology helps students to face challenges of life, holistic approach of our department encourages students to indulge in curricular, co-curricular and extracurricular activities to shape them as future leaders
Prof. Mohammad Nishad Mon MP
DEPARTMENT ACTIVITIES
 A visit in the home for the destitute blind with our commerce students
 Children's day program for the students of alfithra school, Chennamangallur in 2016
 A training in LED bulb making for our students
 Department conducted a Management fest for the college students
 Pencil drawing competition conducted in relation to Gandhi Jayanthi (2nd October 2019)
 A Poster presentation in relation to World disabled day
 Volleyball tournament in association with the physical education department
 Present a momentum to AAIN Ball team by B.Com Alumni '18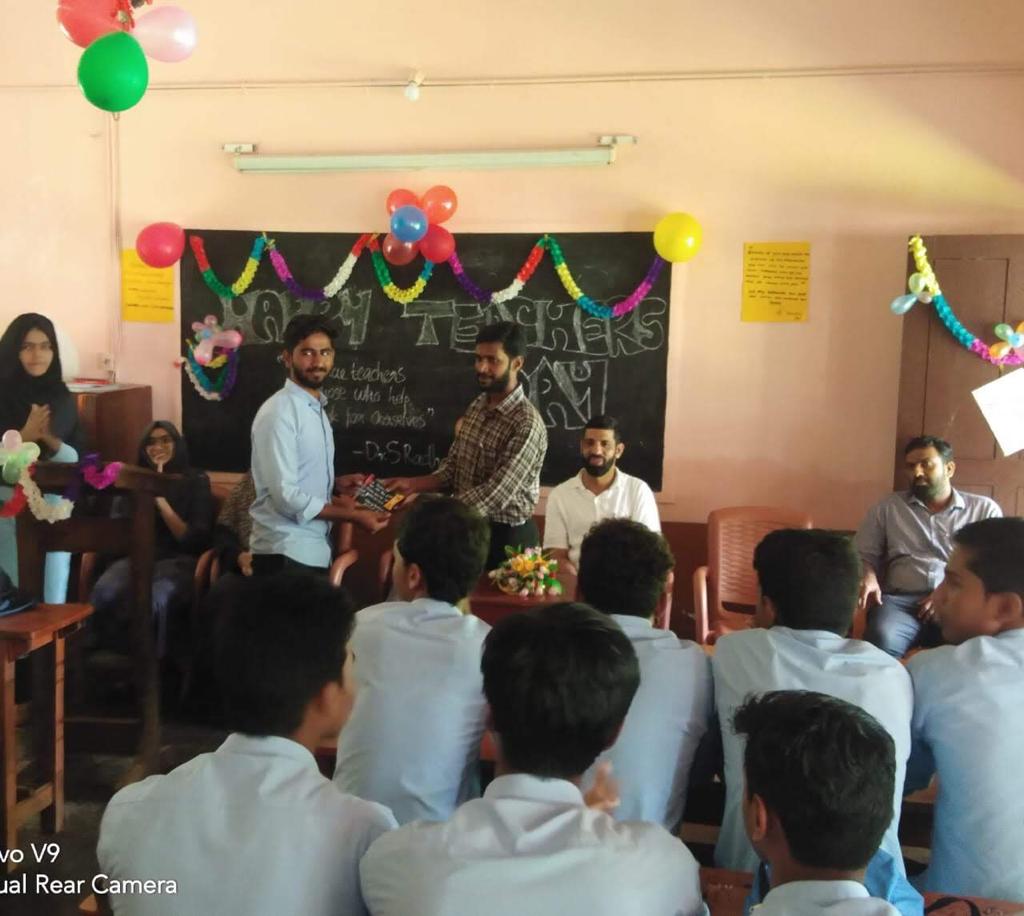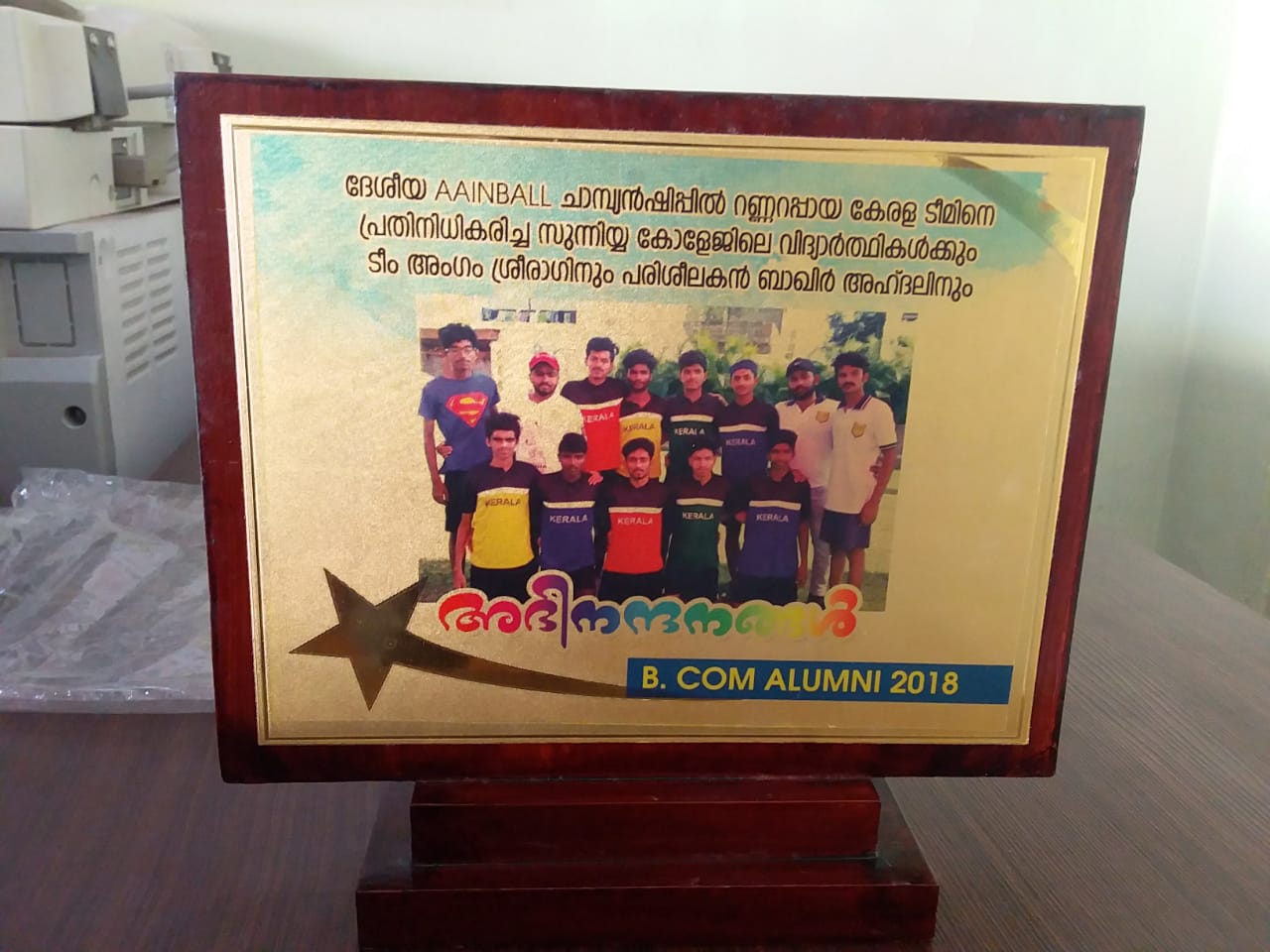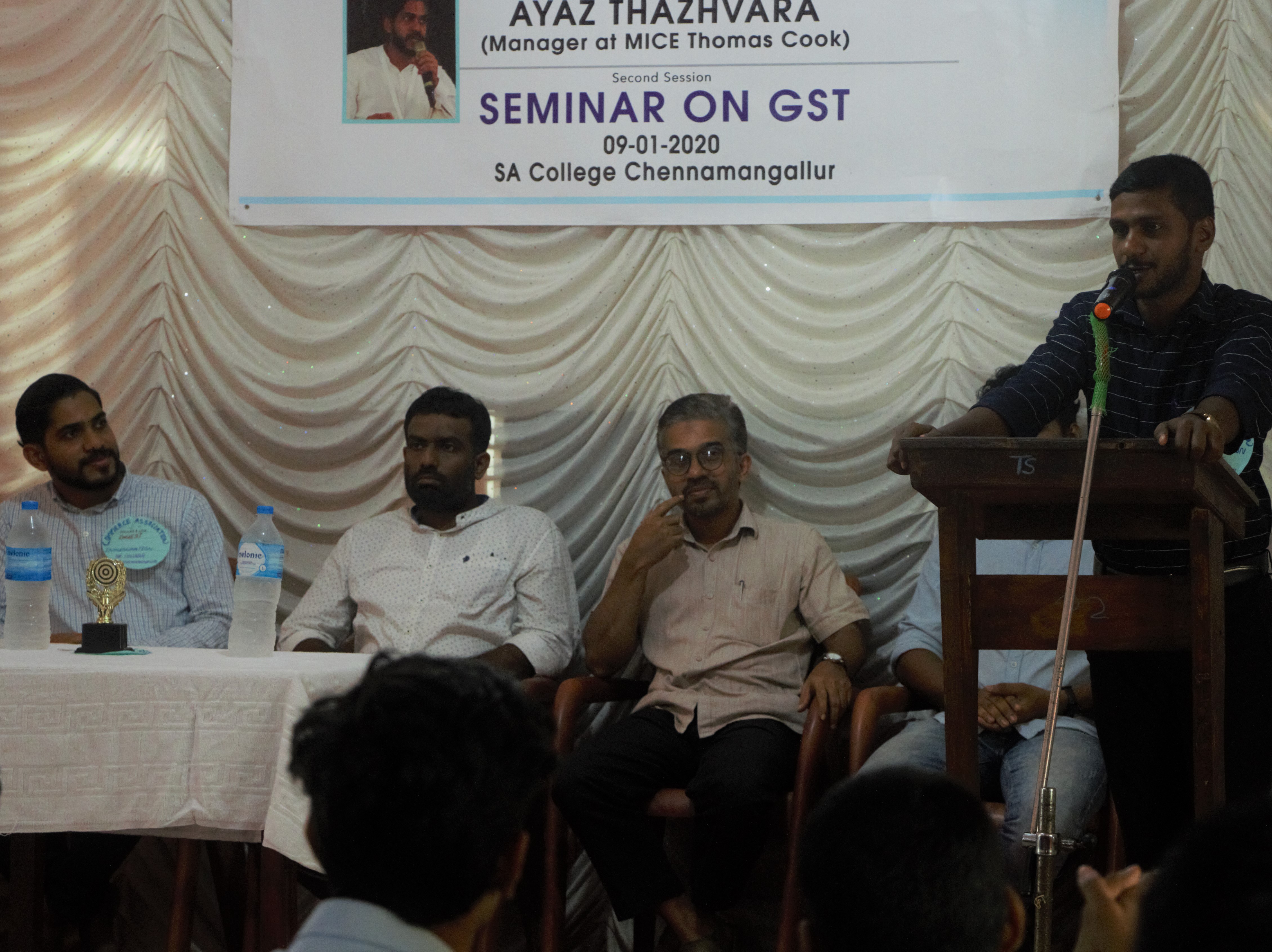 SEMINAR DETAILS
 Seminar on GST in January 2020
 A National Seminar on "Islamic Economic Model as Solution for Global Economic Crisis" on 26th September 2017.
 National Seminar on "Recent Trends in Islamic Finance in India" on 20th December 2016.
CLASS IN CHARGE
Dr. Ilyas P.C B.Com 6th Sem
Mr. Nishad Mon M. P - B.Com 4th Semester
Mr. Jaisal P.T - B.Com 2nd Semester